Welcome to Australia's Premier SEO Agency.
Looking for an SEO agency for your business that can actually deliver commercial results? Then look no further! We can guarantee you position 1 for your keywords by getting you to position 1 on Google (its in the name).
The Top SEO Marketing Agency in Australia
A quality SEO strategy and digital marketing campaign require the right SEO agency. SEO companies offer a new unique way to market a business. An SEO agency brings organic traffic to your website and brings a website to the top of search engine results through intensive research.
The Search Engine Optimisation (SEO) experts at P1 SEO agency develop modern techniques and strategies that bring a business to the top of a modern marketing landscape. Through a customised SEO campaign and unique digital marketing strategies, the P1 SEO Agency in Sydney increases the online visibility of your business.
In this day and age, digital marketing is key to moving a business forward. Every single day, there are over
3.5 billion searches
processed by Google. The majority of consumers head to Google or other search engines before buying a product or availing of a service. This is an opportunity your business can't afford to miss out on. To tap into the broad digital market, businesses need to find a quality SEO Agency for the job.
Client Testimonials
The P1 guys are professional and well spoken. Highly recommended!
P1 have been looking after TENX for 3 years years and this has included SEO management and Consulting. We look forward to continuing TENX success with P1 as our digital partner.
The team at P1 really helped us achieve excellent results with SEO! I highly recommend these guys if you really want to increase the number of leads for your business.
P1 are a reliable and capable agency who specialise in every facet of a businesses marketing needs with SEO being their bread and butter. Both John and Peter are very personable and aligned to the ever changing market with fresh ideas and velocity of delivery.
Would highly recommend the team at P1. They completed an SEO migration project for us in record time without compromising on quality. Loved that I could easy get in contact with them throughout the project and even post-invoice, they were still in contact making sure everything was 100%.
Digital Marketing Drives Modern Business
Digital marketing is critical for any modern business. In 2017, over 86% of Australian households had an internet connection. The large majority of Australian's use the internet in their daily lives for entertainment, shopping, banking, work, and more. In fact, over 88% of consumers go to Google before buying a product or availing of a service. This is why it's integral for businesses to boost their online presence through a quality SEO agency.
Digital marketing and Search Engine Optimization (SEO) agencies bring your business to Google's front page. The first five organic search results on Google get over 67% of all clicks, meaning businesses cannot afford not to be there. An SEO agency knows how to get websites to the top of Google rankings, giving you access to a wider customer base.
Tapping into the digital market and increasing a business' online presence attracts scores of potential customers. Every second, Google is estimated to process over 65,000 queries. This amounts to roughly 3.5 billion searches per day. The large majority of internet users only pay attention to the first page of Google results, so if a business or website isn't on the first page, it becomes invisible to potential customers ready to avail of a service or buy a product.
Comprehensive SEO Strategy & Digital Marketing Solutions
The P1 SEO Agency in Australia is dedicated to providing efficient, effective, and quality SEO marketing campaigns designed to increase a business's online presence. Through technical SEO and local SEO tactics and comprehensive digital marketing campaigns, the team creates a proper and functional online presence that brings in organic traffic and incorporates everything needed for a successful SEO campaign.
Every business is unique. Each business has its own unique characteristics to attract customers and unique needs and problems that need to be tackled. The P1 SEO agency understands that. That is why business's SEO strategies used in our digital marketing and SEO campaign are personalised. For an SEO campaign to be successful, the SEO agency needs to understand both the business and the customers to implement the right solutions that bring traffic to your website and help grow your business.
Moving Businesses Forward Through SEO
In 2020, there were at least 2.4 million Australian businesses actively trading. With numbers like these, competition can get intense. To increase the online visibility of a business, proper SEO work and digital marketing need to be done.
The P1 team's SEO efforts are centred around research. The best SEO agencies know exactly what customers need and want because of the intensive research and studies. The P1 SEO agency brings traffic to your website by understanding the customers, what they input into search engines, and what will persuade consumers to click on your website.
Get a Clearer Picture of Your Customers
Every business needs to understand its customers. It is one of the first steps in starting a business. Technical SEO and Search Engine Marketing take that further. In search engine optimisation, the team conducts keyword research, understanding the most common phrase users put into their search engines. By tailoring your website to these phrases and keywords, a website can rise in the search engine rankings and be one of the first search results on the page.
An understanding of customers goes both ways. The P1 SEO specialists can use information that a business already has on their customers to improve their SEO strategy to attract more customers. And through the keyword research of the P1 SEO agency in Sydney, businesses also gain a new understanding of their customers and how they can improve services to tailor to their needs.
Modern Connectivity Offers Great Business Opportunities
Over 88% of consumers visit or call a store after visiting their website. This is why an online presence is integral for modern businesses. Even when at a store, 7 out of 10 customers will be interacting on their phones while shopping. Modern times require modern strategies, and putting up a website is one of the best business decisions one can make. However, putting up a website needs to be paired with a proper digital marketing campaign.
The digital landscape is vast, and the majority of consumers are on it. These are opportunities that you shouldn't pass up. Through the P1 SEO Agency in Australia, online traffic for your website will be increased, attracting new potential customers with each click.
SEO Strategies and Digital Marketing Campaign Driven by Results
The P1 team only deems an SEO campaign successful if the results are achieved. P1 SEO specialists are experts in the field and understand everything needed to bring real, organic traffic to your website.
Attract Customers Ready to Buy
Studies show that 88% of consumers head to Google when finding a product or service. Most of these consumers are ready to buy, with 88% making a call or visiting a store within 24 hours of viewing the website. To get customers to go to your website, it needs to get on Google's first page, as only 25% of users head to the second page of Google. That means that 75% of consumers only check out the first page of Google results.
The Best SEO Company for Your Website
The P1 SEO agency in Australia prides itself on getting real, organic results for clients. When hunting for an SEO agency, Australia has a lot of different options out there. Here is what sets P1 apart from the rest.
The SEO services provided by the P1 SEO agency works. The team is specialised in coming up with results-driven SEO and digital marketing campaigns. A quality SEO agency and digital marketing agency ensures that every single aspect of the SEO strategy can bring in results.
Results can come in the form of more brand recognition, website traffic, clicks, and more. The P1 team doesn't skim over the details. They meticulously analyze the details to grow your business, improve search results, and improve overall search engine ranking.
Businesses from all over love sharing SEO success stories that are possible through the best SEO agency. The P1 SEO agency only considers an SEO service successful if there are SEO results to match.
Clients Always Go First
Every single client has different requirements and different needs for their business. No two businesses are the same. These differences are what makes the market exciting, and the P1 SEO agency takes that to heart.
Our SEO, digital marketing, and Google ads strategy are tailor-made for each client. Customised SEO strategies are needed in this day and age, especially if a business offers its services online. We make sure we take every little detail and characteristic of a business and incorporate it in our strategy to improve search engine visibility.
The P1 SEO agency also ensures every client is treated well. On top of the effective SEO strategies, the team is friendly, professional, and delivers on its promises. No client gets left out or left behind at the P1 SEO agency.
Experts in the Field
Search engine optimisation is no easy task. Every single detail needs to be taken into account, from the monthly marketing budget, social media presence, and search engine results pages, all the way to the more technical SEO aspects like local SEO and organic website traffic. To successfully manage an SEO and digital marketing campaign, an SEO agency needs to hire seasoned SEO professionals and experts.
The P1 SEO agency brings in results to SEO clients consistently. The team can do this because it consists of SEO experts that other SEO companies don't. The team members are versed in SEO aspects like search engine bots, an SEO audit, relevant traffic, enterprise SEO, and search engine guidelines to build a comprehensive and customised SEO strategy.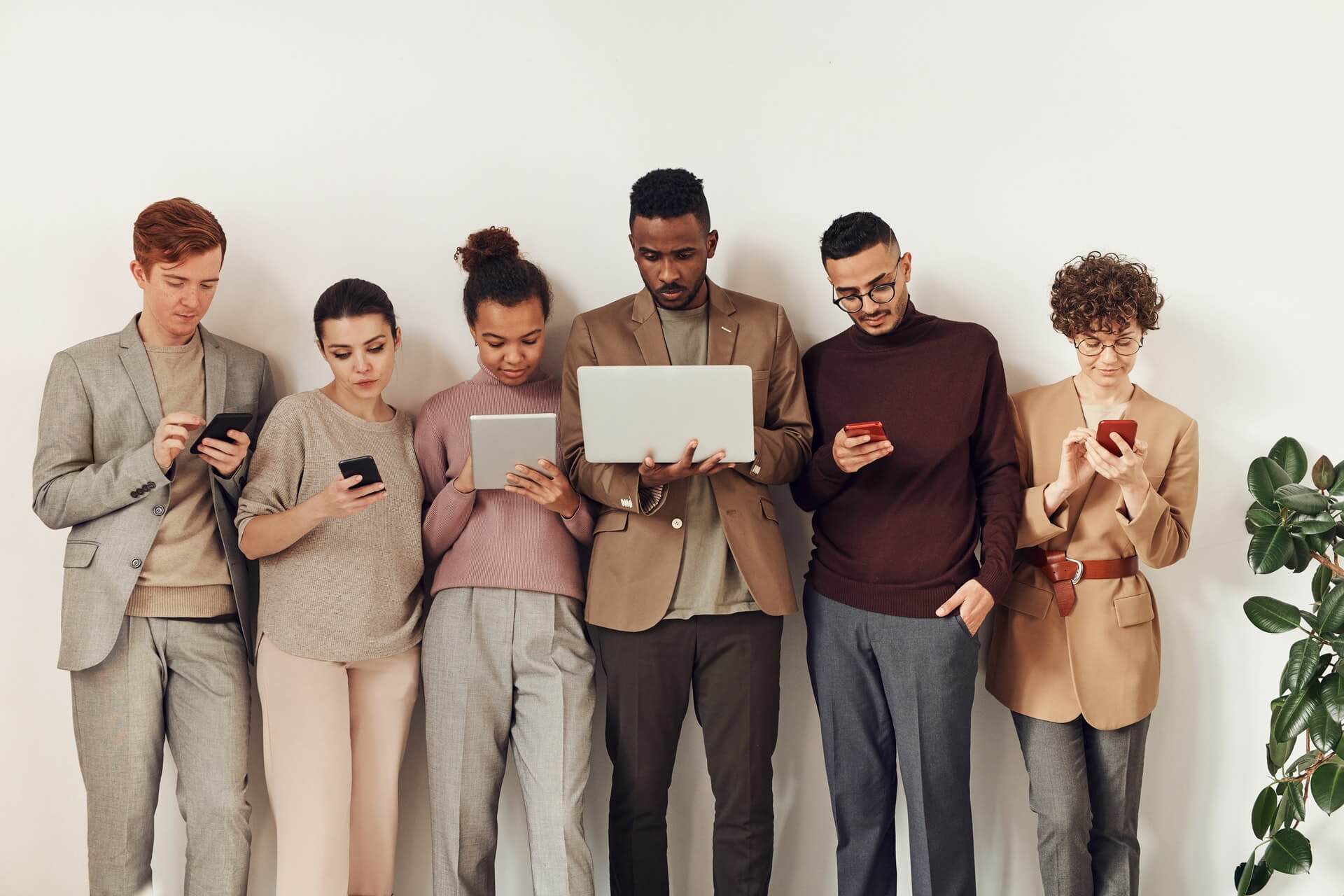 Honest & Transparent Service
Many other SEO companies claim to provide the best search engine optimisation services. However, they hide many different fees that jack up the price of their SEO services. The P1 SEO team doesn't do that. By providing clients with honest and ethical services, the P1 SEO agency makes the SEO process much smoother for everyone involved.
The P1 team doesn't believe in one-size-fits-all measures. As a reputable SEO company, the P1 team follows every necessary step to deliver quality service. From conducting a comprehensive SEO audit to link building to constructing a proper SEO strategy.
In every step of the SEO process, the team ensures that the client is directly involved. As an SEO company dedicated to satisfying clients with quality and honest SEO work, the P1 team ensures that clients understand and are happy with every aspect of their SEO services.
The P1 Process
Being a top SEO agency in the field requires a reliable SEO process. While every strategy and marketing plan created by the P1 SEO agency is unique and tailor-made for specific businesses, the process of creating this plan remains the same.
Through utilising a consistent process, the P1 SEO agency achieves consistent results. The following are the specific aspects that go into the P1 SEO process.
Understanding the Client
The first step to building a proper SEO strategy is understanding the client. Before taking Google rankings, Google AdWords, website traffic, and other parameters into account, the best SEO companies will initially get to know the client or business. Through this, the P1 team can gather more information about the services or products being sold, the client's goals, and the values of a business.
Google accounted for over 70% of all global desktop traffic in 2021, which is why it's very important to improve a business' Google rankings. And since the Google algorithm considers over 200 factors when ranking websites, there are many things to take into account.
However, one of the most important signals for the algorithm is quality content. Quality content for a business cannot be delivered unless the team understands the needs, characteristics, and values of a client. So, before the P1 team starts drafting their SEO strategy, they first have to get to know the client.
Conducting an SEO Audit
The next step that the P1 SEO agency takes is conducting a free SEO audit. This process involves analyzing how well a website adheres to best practices. This is the part of the SEO process where the P1 team checks where a website's SEO stands.
From there, the team can find foundational issues in the way a website is set up. These issues can greatly affect organic search results, which is why the team needs to conduct a comprehensive SEO audit to ensure that nothing is left out.
SEO Planning
Once a proper audit has been done, the P1 SEO company can proceed to the planning stage. This is where all the experience in providing SEO services comes into play. The P1 team ensures that everything from the information about the client to the issues found in the SEO audit is taken into account.
By ensuring everything is taken into account, the P1 SEO company can build a proper SEO campaign and digital market strategy designed to garner results. Conceptualising SEO services takes a lot of effort. The P1 team constructs a plan that includes link building, content creation, technical SEO, and many other things that can boost organic traffic, search engine rankings, and grow your business.
Launching the Campaign
Once the P1 SEO company has finalised the plan, finished the content, and the client is ready to start the digital marketing campaign, the project is launched. The P1 team prides itself in providing SEO services and SEO marketing that works.
Through the different SEO services offered by the P1 SEO company, your business can bring in more organic traffic and attract scores of potential customers.
Making Adjustments
Not every SEO campaign or digital marketing plan is perfect. Sometimes, newly released Google updates and other factors can affect a website already using search engine optimisation. And since the P1 team prides itself in creating personalised digital marketing strategies, they are ready to make adjustments if needed.
As a quality SEO agency, P1 ensures all of its SEO services garner organic traffic and real results consistently. If adjustments have to be made, the P1 SEO company will be more than happy to make them and ensure that their SEO marketing campaign brings in long-term and consistent SEO results.
Grow Your Business with an Award-Winning SEO Company
Awards and accolades aren't everything, but they can tell a lot about a company. The P1 SEO professionals pride themselves in being awarded by some of the most respected organisations in the field.
Content Creation Driven By Goals
Copywriting is an integral part of any search engine optimisation campaign. However, many other SEO agencies don't have a full grasp of the craft. The SEO experts at the P1 SEO agency understand exactly what copywriting is and how it differs from other content.
Copywriting is content created with the goal of making a sale. Copywriting is unique from other content because it takes different forms. Some copies can be long, some can be short, but the most critical factor is that it is driven by goals, just like the P1 SEO agency.
The expert copywriters at P1 aren't just familiar with copywriting. The writers are well-versed in it and can create content that satisfies and has satisfied SEO clients all over.
Services Offered by the P1 SEO Company
Proper digital marketing campaigns and SEO services come in many different forms. The P1 team believes there is no one-size-fits-all method to get websites to rise up in the search engine rankings, which is why the P1 SEO marketing agency offers a wide variety of services.
At P1, clients can avail of the following:
Search Engine Optimisation
Search engine optimisation, or SEO, is the most critical aspect of digital marketing, especially in this modern age. Search engine optimisation refers to the practice of getting a website to rank higher in search engine results.
Most people only go over the first page of Google search results, and 67% of them only look at the top five results. Having a website buried at the bottom of search engine results can be detrimental for a business. By rising up in the Google rankings, websites get more clicks and organic traffic, attracting more potential customers for your business.
Social Media Management
Social media is a key part of most people's everyday life. Australians spend an average of 1 hour and 46 minutes per day on social media. And with 4 out of 5 Australians on different social media platforms, having a strong social media presence can greatly increase a company's brand recognition.
The more people are familiar with your business and services; the more customers are attracted. P1 is one of the best SEO agencies out there and offers comprehensive digital marketing and SEO services to clients. This includes managing social media and creating goal-oriented marketing campaigns to bring in customers.
Content Writing
Every website needs content. Quality content helps a website land on the first page of Google, and the P1 experts are dedicated to delivering quality content for all clients. SEO content isn't just well-written articles and blog posts. SEO content is organised, planned, and based on data.
A key separator of the best digital marketing agency from the rest of the competition is content quality. The P1 team researches every necessary aspect through technical SEO to ensure their content meets its goals. The team uses keyword research, search engine marketing, and link building to create engaging content that gets a website to the top of SEO results all over the internet. As the best SEO company in Australia, P1 ensures that only the best content goes on your website.
Amazon Marketing
Making your product discoverable on Amazon is no easy task. It requires edging out the competition through Google Ads, social media, and other important SEO techniques. And while competition is tough on Amazon, the P1 team is skilled at getting your products found on the vast Amazon platform.
Website Design & Development
Before thinking about SEO results, Google Ads, and social media presence, a business needs the right website. At P1, the team can help build a proper website that educates customers on your products and services and keeps them engaged.
The more people engage with a website; the more likely customers are to inquire or avail of a service.
Quality and timely content allow businesses to become thought leaders in the industry.
To succeed in the ever-changing and unforgiving world of business, owners need to adapt to the times. And in this day and age, that means growing your online presence through a top-tier digital marketing agency.
The Right SEO Services for Long-Term Growth
A quality SEO company like P1 is focused on long-term growth. While short-term growth can be exciting, it's what you get over the long term that really matters.
The following are just some of the long term benefits of hiring a top SEO company like P1;
Long term SEO builds an organic audience
Builds organic referral traffic
Attracts scores of people to your website
Long-term SEO adapts to the times
You don't need to pay for ads with SEO
How Adaptive SEO Transforms Websites for the Better
Search engines receive multiple updates a year. Google claims to change its algorithm 500-600 times a year. Updates can help and hurt websites. To keep websites from being hurt by all the updates search engines conduct for their algorithms, an SEO agency needs to know how to adjust and adapt.
Search engine marketing is a craft that needs constant attention. Whenever Google or any other search engine updates its algorithm, the P1 team researches the changes and tweak websites to make sure the sites stay relevant on the search results of different search engines.
Adaptability separates P1 from any other generic SEO company out there. The team understands that search results aren't constant, and proper keyword research, adjustments, and understanding of the algorithm can help a website stay at the top of different search engines' results for a long time.
Understand How Your Business is Performing
Keeping track of a website's performance is hard and can get overlooked by many businesses. Check out P1's SEO audit service to get a full grasp of how your website performs in the world of search engines.
Different Strategies, For Different Goals
There's no understating the variety of business in Australia. Each different business has different goals, which is why the P1 team offers specific strategies for specific goals;
Local SEO
SEO strategies designed to increase local brand recognition. The team gathers different information through comprehensive keyword research to understand what customers need in a specific area. Local SEO is ideal for businesses who aim to;
Grow businesses organically and locally
Start small
Understand the local consumer base
National SEO
National SEO is a tough task to take on, suited mostly for Australia's best SEO marketing agencies. Through intensive research and quality content creation, national SEO can:
Grow on a national scale
Aid businesses in catering to wider audiences
Put your business on the map


Enterprise SEO
Enterprise SEO refers to a large-scale approach when it comes to search engine optimisation. P1 is a top-ranked SEO company in Australia, and that means the team can handle large-scale projects such as Enterprise SEO. Large-scale, enterprise SEO is best designed for businesses with these goals;
Dominate a service or product category
Protect a brand's reputation
Automate certain aspects of SEO


Digital Marketing Strategies that Look Past SEO
As an SEO company, the P1 team focuses on providing services that bring your business to the top of the results page of the top search engines. However, a quality digital marketing agency looks past search engines, link building, and keyword research.
Here are some other services that P1 offers to grow your business further;
Pay-Per-Click (PPC)
Paying for Google Ads is an investment that has proven results. Customers who arrive at websites through sponsored ads are shown to be more than twice as likely to buy as those who come in through organic traffic.
Social Media Marketing
In January of 2021, Australia had over 20.5 million social media users. Social media is the most popular media activity for Australians, second only to television. Over 1/3 of the time Australians spend online is on social media, which is why growing a brand's social media presence is crucial for businesses.
Branding
Brand recognition is a crucial factor in marketing a business. Your brand directly contributes to how a business is perceived. Australia is home to over 2 million businesses. Your brand needs to stand out and be instantly recognisable; else, it will just get lost in the overflowing crowd.
Email Marketing
Through email marketing, you can connect with your customers. A well-thought-out email marketing campaign could be the stepping stone to building relationships, driving sales, and boosting the reputation of your business.
Conversion Optimisation
Attracting traffic to your website is only half the battle. Once potential clients land on your website, you are now tasked with selling them your product or service. Conversion optimisation turns casual and organic website traffic into paying customers. By optimising your site, you open the door for more customers that lead to more sales.
Delivering Services as the Best SEO Agency in Australia
To rise to the top-tier of digital marketing services in Australia, P1 delivered consistent, high-quality services that gained results fast. The P1 SEO agency brings in results, and the data is there to prove it.
Number of Clients Serviced
Clients from all over the globe benefit from P1's comprehensive SEO strategies designed to put their business on top.
Industry Experience
Over the years, the world of SEO and digital marketing has undergone drastic changes. With Google algorithm updates left and right, it can be tough for other SEO agencies to keep websites on top of Google. The P1 SEO agency is full of experienced individuals who aren't just accustomed to constant changes; they flourish in it. The P1 team's combined experience allows them to weather any storm and tackle any update, challenge, or hump thrown their way.
A Professional Team of Experts
Each individual team member at P1 understands their role in creating comprehensive SEO strategies. A team is only as good as its members, and each team member is equipped with all the skills needed to handle the tough world of SEO.
Honest Service
Other SEO companies trick customers through hidden fees and other tactics. At P1, the team ensures transparent service from start to finish. You won't have to worry about being blindsided by the secrecy common with other SEO agencies.
At P1, you are updated regularly. You can see our SEO services' direct results with personalised statistics, Google analytics, and regular breakdowns of our SEO tasks.
Strong Bonds Attract Results
Successful SEO campaigns heavily rely on bonds between the SEO agency and the client. Trust is crucial in bringing in organic traffic and paying customers, which is why the P1 team maintains healthy relationships with all clients. Each client deserves the team's full dedication, trust, and honesty.
Honest service brings in real-world results.
Always Moving Forward
To keep a website and business on top, SEO agencies need to make adjustments. At P1, the team believes that no SEO strategy is perfect. Eventually, any plan will run into some bumps along the road that can stunt growth. There is always room for improvement at P1. The team is dedicated to providing the best service possible and making all the necessary adjustments to grow your business consistently.
Watch Your Website Grow Through Our Transparent Reporting and Honest Service
Learn how the P1 SEO agency transforms your website, attracting customers, and reporting results as they come in.
Invest in SEO Services for the Future of Your Business
Google dominates search engine traffic. In Australia, Google accounted for over
90% of desktop search traffic in 2021
. The majority of consumers on the internet head to Google before buying any product. Digital marketing and SEO are the present and future of how owners will market businesses.
Currently, digital marketing generates more interactions than traditional marketing. Studies show that
traditional marketing reaps 50% fewer interactions than digital marketing
. Digital marketing has now taken over traditional marketing when it comes to attracting customers and driving sales. Your business doesn't deserve to be behind, which is why it's crucial to invest in SEO and digital marketing right from the start.
Data shows that over
90% of mobile users do not know where to buy a product
before heading to the internet. When customers head to Google or any other search engine to look for a place to buy a product, businesses are given a window to make a sale. And since 67% of users only click on the first five organic results, not ranking high on search results pages loses businesses a lot of customers.
With more and more people gaining access to the internet, the digital marketing landscape is growing faster than ever. Get ahead of the game by investing in SEO services early, getting your website and brand out there while edging out your competition.
The P1 SEO agency has spent years perfecting the SEO craft. The team understands how search engines work, how they benefit businesses, and how to get to the top of the results page. Investing in P1 SEO services brings your company to the present and makes sure that you enter the future with your best foot forward.
Contact the P1 team and learn what SEO services we can offer to grow your business.
How P1 Puts Your Business on Top with SEO
Growing a website and business through SEO is no laughing matter. Many other SEO companies offer complex services to attract more customers to your website. At P1, the team understands the complexity of SEO but also realizes the importance of keeping clients involved. Instead of distracting clients with smoke and mirrors, the team brings them directly into the process through transparent reports and honest services.
The P1 SEO agency provides comprehensive SEO and digital marketing services through;
Quality content
Engaging websites
Social Media Marketing
Google Ads
Meta descriptions
Keyword research
Images Speak Volumes
Words describe, pictures tell stories. To attract people to your website, the site has to be designed to engage visitors and tell them a story. Through a combination of images, phrases, and visual aids, customers can get a vivid picture of your business from one visit.
Businesses need to convey information efficiently and effectively while keeping their customers interested. Interesting pictures help customers develop a close understanding of your products or services.
Planned Content
Website content needs to be well thought out. Quality is much more important than quantity when it comes to website content, but the P1 team delivers both. The team publishes regular, consistent, and engaging content on your website that will attract customers from all over the world.
The P1 team understands what content to put up on a website through intensive keyword research and studying the ins and outs of the market. The team understands what customers want and need and plan out content based on those wants and needs.
At P1, the team pays attention to changes. So, in the event that the content needs to change, the team adjusts and applies the necessary solutions.
Branding That Stays
The P1 team ensures that people won't just acknowledge your brand; they will remember it. A brand is only as strong as its customers, and a forgettable brand will not survive long in this tough market. The P1 SEO agency combines data from consumers and information from the client to create a modern brand that is designed to stay ingrained in the heads of customers. The team values consistency and uniqueness in branding and applies the values to each individual project.
Webpages That Tell Stories
Once a potential customer or visitor lands on a website, the goal is to get them to stay on your site. The best way to keep visitors and customers on your site is by creating engaging web pages that they wouldn't want to leave.
Websites that tell stories keep visitors engaged while encouraging them to explore what the site has to offer. This could be in the form of blogs, interesting images, videos, or well-written content. Visitors need to be taken on an adventure when scrolling through a website while understanding more and more about the services or products of your business.
Good SEO brings traffic to your website. Good web design keeps visitors on your website. On average, it will take a visitor around 0.5 seconds to form an opinion of your page. So, from the start, your webpage needs to engage customers. The P1 experts know what keeps customers on websites and design web pages with that goal in mind.
P1's Solutions to the Challenges of SEO
SEO is not easy. Every business and agency runs into challenges that are hard to overcome. The following are challenges many businesses face in the world of SEO;
Not Ranking in Results Pages
Not showing in Google's search results or on any search engine's results page spells bad news for companies. With tons of customers heading to search engines to read about what products to buy or what services they need, businesses can boost sales, brand recognition, and website traffic by ranking up on results pages.
The P1 team ensures that your business' website is on the top of Google rankings through link building, SEO, and releasing timely and quality content. P1 experts provide the best SEO service in the game because their strategies are driven by facts and results, not one-size-fits-all templates.
Poor Web Design
In less than a second, website visitors form an opinion of your webpage. That small window of opportunity is incredibly important in ensuring customers stay on your website and explore it. The P1 team captures a user's attention the second they click on your website by designing and crafting web pages that speak volumes to customers.
The team factors in every single detail when designing a website. From interesting animations that engage viewers, quality content that educates visitors while also helping rank on search results, and visual media designed to inform, entertain, and captivate website visitors.
The P1 SEO agency knows what customers want and need on the internet. And the team keeps each webpage visitor entertained and engaged through quality web design that boosts sales and improves your image.
Lack of Reviews and Testimonials
A website's conversion rate is arguably more important than the number of visitors. Conversion rate refers to the number of people who actually purchase a product or avail of service when visiting a website. Having tons of people visit a website every day hardly matters when these visits aren't converted into sales or inquiries.
The P1 team knows what gets customers buying products online. Not having reviews and testimonials from real customers on your website can result in a sub-optimal conversion rate. By simply adding a couple of testimonials on your webpage, customers have something to instantly relate to while also learning how well a product or service works.
P1 ensures that all testimonials on websites are from REAL customers and clients. Many websites are tempted to add fake reviews and testimonials, but customers can easily spot those. Genuine reviews and testimonials speak volumes about your company, and the P1 team is here to make sure your customers hear about your product or service.
Delivering the Best Service Requires the Best Tools
To provide clients with the best SEO service in Australia, the P1 team uses the best tools in the game.
Google Analytics
To ensure that every single strategy P1 implements works, the team uses Google Analytics. Google Analytics gives websites access to valuable statistics showing how well a website performs and what can be done to improve performance.
Google Analytics offers valuable information and insights that aid the P1 team in crafting effective strategies. Through this tool, the P1 team can learn your audience's age, gender, and location, which posts are gaining the most traffic, and most importantly, so see that the goals are met.
Google Analytics is a tool that allows websites to gauge their success and ensure that they are always on an upward trajectory. The P1 team uses the tool to understand how well their strategies are performing and how to make adjustments for optimal performance.
On-Site SEO
To produce top-quality content that ranks high in search results, P1 uses the top SEO platforms on the internet. At P1, the team only uses the best platforms, which include:
SurferSEO
SEMRush
WooRank
SpyFu
Ahrefs
Off-Site SEO
Other agencies often overlook off-site SEO. The P1 team understands the importance of having a digital presence away from the website. To manage your business' off-site presence, the team manages social media, directory listings, and even external links to show customers that your business is one of the best in the game.
Off-site SEO also refers to reviews and testimonials from real customers on other websites such as;
Webmaster Tools
Webmaster tools are crucial in making sure the most popular search engines like Google and Bing index your website. Through Google & Bing Webmaster tools, P1 can use keyword rankings, analytics, and other crucial functions to ensure that a site is performing up to par with the goals of a business.
Digital Marketing for Modern Business
The world of business has seen drastic changes in recent times. With the advancement of the internet, more and more businesses realise the need for quality digital marketing. There are many digital marketing solutions out there designed for the modern business landscape. At P1, we offer the best solutions, including;
Digital Marketing
P1 offers comprehensive digital marketing solutions. The team takes everything into account, including your business goals and aspirations, to ensure that the team makes quality and engaging marketing strategies that are true to your brand.
The digital landscape is vast, with tons of businesses and competition trying to take each other's spots. The P1 agency offers the best way to gain a definite edge over the competition, with digital marketing strategies encompassing every detail, leaving nothing behind.
Digital Advertising
Working and developing quality digital content is only half the battle. Aside from ranking up with organic search results, paying for ads on different digital media can reap valuable benefits. Studies show that customers who visit a website through paid ads are 50% more likely to buy a product from the website.
The P1 team attracts customers to your website through planned digital advertising. Focusing on advertising your business on other websites or platforms where customers are most likely to click on your page and buy a product or make an inquiry.
Social Media Advertising
Customers find social media ads more engaging and personalised than regular digital ads. Aside from placing ads on different digital platforms, the P1 team strategically incorporates them into your business social media account.
To attract younger consumers, ads need to be personalised and memorable. Data shows that social media ads work better with younger customers than older customers from the baby boomer generation.
Social Media Advertising is a tricky craft. The P1 team has to balance organic content and paid social media ads to build a solid online presence. Placing too many advertisements that aren't high-quality can actually damage a brand's online reputation.
P1 creates social media ads that aren't intrusive or distracting. Placing ads on social media requires great focus as opposed to general targeting, which is an aspect of digital marketing that the P1 team knows well.
Website Content
To create modern websites, businesses need to put more than just their product listings. The P1 SEO agency creates modern websites that attract customers through varied content that educates, entertains, and also entices them to buy.
The balance between selling products and informing customers is crucial for modern business websites. Building quality website content makes your site enjoyable for visitors and encourages them to learn more about your product or service.
Website content factors in many different details that the P1 team knows very well. By incorporating SEO, good writing, and captivating images in the content, the P1 team keeps your customers engaged and interested in your services and products.
Marketing Intelligence
The P1 SEO marketing agency prides itself on transparent service. The team doesn't just tell clients that their services work; they show clients. Using various analytics tools, the team presents clear data to clients to show how well a campaign or strategy is working.
The P1 team brings clients with them through the process. With marketing intelligence tools, the team works with clients to understand how a website is performing, how the team can improve it, and how well certain strategies and techniques work.
Other companies that claim to be great SEO agencies don't show this data to clients. Client bonds are incredibly important to P1, which is why the team makes sure that all the benefits of their marketing intelligence tools are shared directly with the clients, giving them a clear picture of where their website stands.
How P1 Helps Businesses Grow
The P1 SEO marketing agency grows businesses and brings them into the future of marketing, and the data is there to prove it. Here's how they do it;
Strategies Tailored for Your Business
A quality SEO strategy needs to be tailored for a business. There is no one-size-fits-all formula for attracting visitors. Each of Australia's 2.5 million businesses is unique. So, SEO and digital marketing strategies need to service each of these unique qualities.
The P1 process starts by getting to know the client. Understanding the goals, vision, and background of a business is critical in ensuring real-world results. The P1 SEO agency researches keywords, content, and strategies that work for your specific business and goals.
Through P1's comprehensive strategies, businesses will see growth as it happens. All clients have to do is watch while P1's SEO techniques bring their website to the very top of the Google results pages.
Keeping Visitors on Your Website
Getting a website to rank on top of Google is one thing. Keeping visitors and potential customers on a website is something completely different. The P1 SEO agency's comprehensive strategies involve proper website development and content creation that keeps visitors and users engaged the entire time they are on your website.
P1 SEO agency crafts websites designed to engage visitors, not just inform. With just the right mix of informative, entertaining, engaging, and varied content on your website, visitors will spend their time getting to know your company, product, or service!
Boosting Conversion Rates
Conversion rates are a key metric for any business website. P1's strategies involve persuading visitors to buy products or make inquiries, turning casual visitors into paying customers. Through boosting conversion rates, P1 helps businesses drive sales, putting the business firmly on the map.
Making Adjustments
No single SEO strategy is perfect. P1 keeps services transparent and allows clients to view metrics and valuable data as it comes in. At times, the team has to make adjustments to their strategy to improve results.
The P1 team is dedicated to providing services that bring in results, drive sales, and boost a company's reputation. These goals take time to complete, and the team makes all the necessary adjustments needed to satisfy a client's goals and needs.
Unlock Your Company's True Potential
59% of Australian small businesses do not have a website. With the sheer amount of Australians accessing the internet every day, putting up a website for your business unlocks a world of opportunities that grow your business.
Email and general web browsing were the most common ways Australians used the internet in 2020. The internet is now one of the most popular ways Australians obtain information, especially when it comes to buying products or availing services. Over 89% of consumers conduct a Google search before buying.
Getting your business online allows you to tap into the right customer base for you. People obtain services when they need solutions. The key to finding the right market is providing the right solutions. If your business provides construction services, you need to find people looking to build structures. If you provide food delivery services, you need to find people looking for a convenient way to grab a meal. Understanding the problems that your customers face is key to marketing your business.
The P1 SEO team is trained to answer your customer's problems. Our process begins with building a relationship with our clients, understanding their business, objectives, and long-term visions. From there, we research queries potential customers type into search engines and create content designed to answer those queries.
Accomplishing this requires a lot of dedicated work. The P1 team puts in hours upon hours of work to provide SEO services that bring your business into the digital market. The majority of Australian small businesses aren't online, and they are missing out. By putting your business online, you can access scores of customers that need your services. And with the P1 SEO Agency, you can optimise your website so that anyone looking for your products and services can easily find you, read about the company, and make an inquiry.
An SEO Agency for Australian Businesses
P1 services clients worldwide, but the team has special expertise in dealing with Australian businesses. Through local SEO and analytics, the team offers services ideal for businesses all across Australia, including the major cities like;
Start a Career With the P1 SEO Agency
Building a highly qualified team of experts is a top priority for P1. If you're looking to join a results-driven team of SEO experts in Australia, look no further than the P1 SEO Agency. Team members are the most valuable resource of a company. That's why P1 ensures every team member is an expert in the field and that this expertise gets rewarded.
If you're looking to start a career in the vast digital marketing landscape, send us a message with your resume. The P1 team is more than happy to incorporate valuable members into the team. Starting a career at P1 opens up a world of opportunities and is ideal for people looking for;
Goal-driven projects
Flexible work hours
A work environment conducive for growth
Friendly and professional team
Contact P1 and Gain an Edge Over the Rest
The P1 SEO agency is more than happy to boost your business.
All you need to do is send us a message.
At P1, the team brings clients with them to boost their websites to the top of the market. For the team to accomplish this feat, P1 experts need to understand your business, expectations, and what digital marketing services you need.
You can get to know the P1 team and allow them to learn more about you by sending a message. And if P1 services fit the needs and goals of your website, the team will be more than happy to help get the process started!
Send the P1 SEO agency a message and learn more about the state of your website and how you can improve it through a free SEO audit.
Frequently
asked questions.
What Tasks Does an SEO Agency Do?
How Much Does an SEO Agency Cost?
Does My Business Need an SEO Agency?
Do SEO Strategies Actually Work?
What Should I Expect from an SEO Agency?
How Long Does It Take before SEO Gets Results?
What is Digital Marketing?
What Do Digital Marketers Do?
Will My Business Benefit from Digital Marketing Services?
What Makes a Successful SEO Company?
Do Different Search Engines Need Different SEO Strategies?
What Affects SEO Rankings?
Trusted by the brands you know.